LG's new tracking device for young children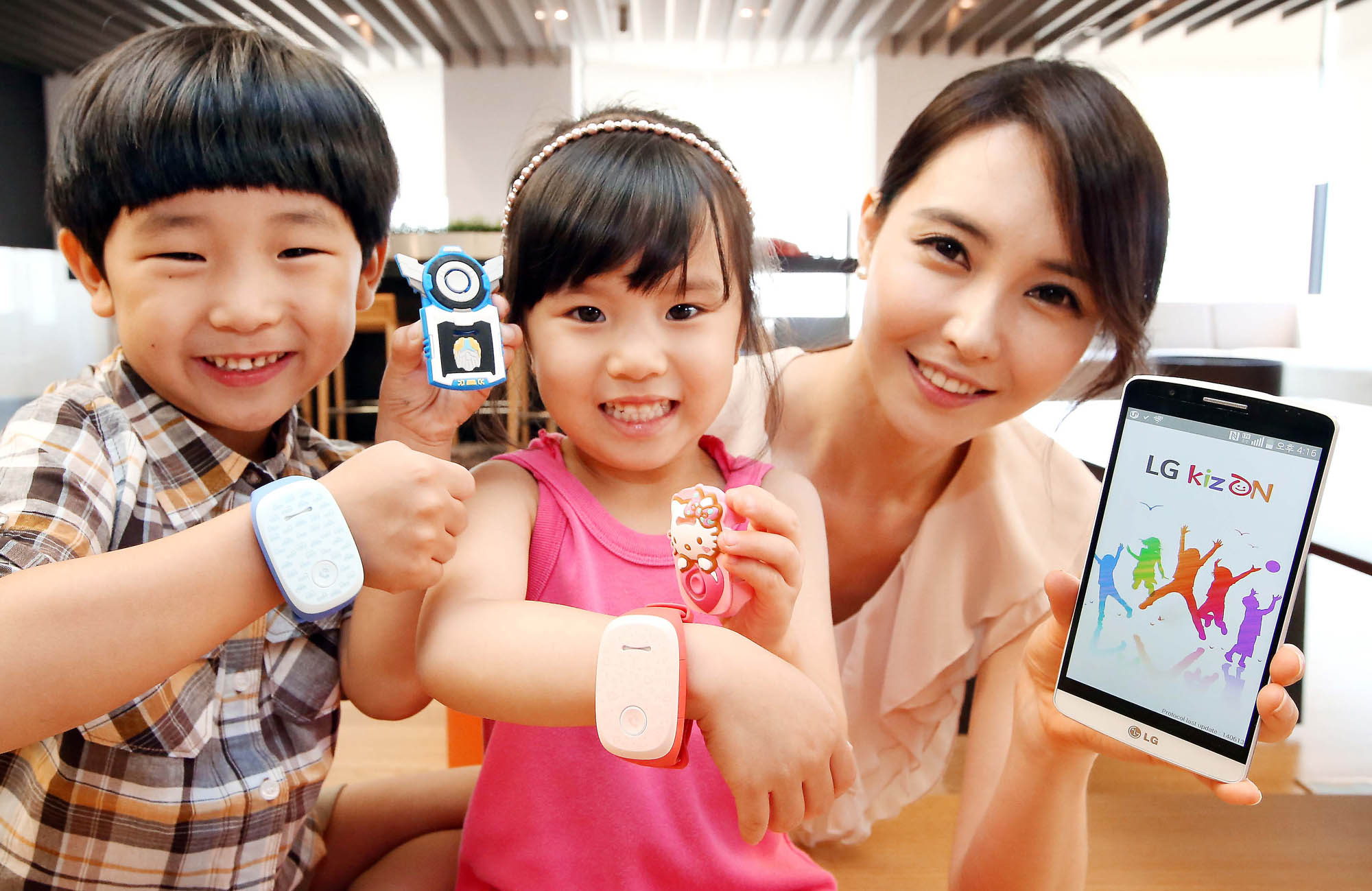 There are lots of apps that can allow a parent to track their child's phone. Assuming the phone and kid are together and the phone is turned on and in range, you can also use those apps to track your kid.
But now there's a wearable device from LG just for that purpose. The KizON wristband, which was just released in South Korea and will be available in the U.S. and Europe later this year, comes in blue, pink and green and enables parents to track their kids from a smartphone or tablet. It's also a phone without a dial, that the parents can use to call the kid or the kid can use to call a parent by pressing a button.
"Children as well as the elderly are ideal customers for wearable technologies," said Dr. Jong-seok Park, president and CEO of LG Electronics Mobile Communications Company. He added that "Wearables allow us to stay connected without the worry of losing a device or the inconvenience of having to carry a large item in a pocket."
The device's battery is rated for 36 hours and parents will get an alert on their phone if the battery falls below 25%.