Facebook's semi-automatic mobile photo sync: What you need to know
by Larry Magid
Facebook announced on Monday that it is allowing users of its iOS and Android mobile app to automatically sync photos to their Facebook account so that they'll be available to share as soon as you log on via a computer.
But don't worry about accidentally posting embarrassing photos. When you enable sync, photos wind up in a holding area and are invisible to all but yourself until you decide to share them.
Follow the directions below to enable sync on your phone and to share your pictures once you log on via the web.
To enable sync:
1. If you haven't already done so, download the latest Facebook app to your phone. Launch the app and press the menu icon in the upper left of the screen (it's a blue icon with 3 lines).
2. Scroll down till you see photos and click on the word Photo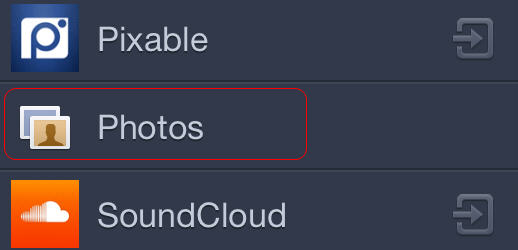 3. Then click on Sync in the lower right corner.
To share pictures
After you've enabled sync, pictures you take will automatically be syncronized to a holding area in your Facebook account.  To access it, click on Add Photos/Video near the top of your Home page and notice that there is now the option to Add Synced Photos:

Click on Add Synced Photos and you'll see the pictures that you've synced.  Select the pictures you want to share and click Add Photos. You will then be able to add text and share them to whatever audience you select. As with all Facebook posts you can select who gets to see it ranging from the pubic (everyone) to "only me" (just you). The widest audience available to minors under 18 is Friends of Friends.
Privacy concerns
There are already plenty of blog posts about the privacy implications of this new feature.  An unsigned post at  RT.com, for example, worries that Facebook could "still steal the image's geolocation data and use it to keep track of where its users are and whom they're posing with."  Ewan Spence here on Forbes finds " it hard to trust Facebook's constantly evolving privacy settings to keep these images truly private."
I'm not so worried. If you don't want to share photos, then don't use the Facebook app to take pictures. Why else would you take a picture within Facebook if you didn't want to share it?  And let's give Facebook a bit of credit for not making the process completely automatic. You have to confirm that you really want to share the photo and even then, you get to decide on the audience.  And I'm not losing sleep over whether Facebook is "stealing" our geolocation data or planning on using our photos for some nefarious purpose.  Facebook's motivation in wanting people to share photos is pretty obvious to me. It' s because people want to share photos. People do it everyday and it's one of the main reasons people use the site.  And the more time people spend on Facebook, the more money the company stands to make from advertisers.